We continued to see good growth at Pearson VUE, with test volumes up 3% on 2009 to approximately 8 million. Average revenues per test are increasing as we develop a broader range of services and enhance our systems and assessments to meet our customers' current and future needs.
Pearson VUE renewed a number of major contracts including the Driving Standards Agency (DSA) of Great Britain and the Driver & Vehicle Agency (DVA) of Northern Ireland; Cisco; and Colorado Department of Regulatory Agencies. On 11 January 2011, we announced a 12-year extension of our relationship with the Graduate Management Admission Council to administer the Graduate Management Admission Test.
We also won a number of new contracts to deliver computer-based tests in the US, UK and the Middle East, covering the real estate, accountancy, legal, healthcare, skills and finance sectors.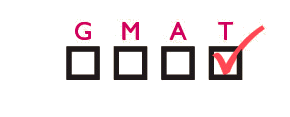 GMAT retained
A testing decade
At the start of 2011, our largest professional testing contract with the Graduate Management Admission Council to administer the GMAT test was renewed until 2022.
We acquired Melorio plc, one of the UK's leading vocational training groups, for £98m, supporting our vocational education strategy by combining Melorio's training delivery skills with our existing complementary strengths in educational publishing, technology and assessments. Melorio traded well in the second half of the year securing a number of large key contracts for training delivery, and successfully graduating and placing the largest IT graduate cohort in the history of the business. Our investment in systems, streamlining the course offering and training centres and back office integration are all on track.
To learn more about Melorio, watch our film at www.pearson.com/films