Revenues at our Assessment and Information division were broadly level with 2009. State funding pressures made market conditions tough for our state assessment and teacher testing businesses; these were offset by good growth in diagnostic and clinical assessments. Assessment and Information achieved good profit growth, benefiting from a shift to premium products and further efficiencies generated from the integration of the Harcourt Assessment business.
We renewed two important contracts, extending our long-standing relationships with the College Board to administer the SATs and with the Texas Education Agency to administer state-wide student assessments.
We continue to achieve strong growth in secure online testing, delivering 13.3 million online tests in 2010, up 41% over 2009.
Our market-leading student information systems business in the US continued to achieve rapid organic growth further boosted by the acquisition of Administrative Assistants Limited in 2010. We now support almost 16 million US students, an increase of 49% over 2009.
We achieved strong growth with AIMSWEB, our progress monitoring service which enables early intervention and remediation for struggling students. AIMSWEB now supports almost four million students, an increase of more than 20%.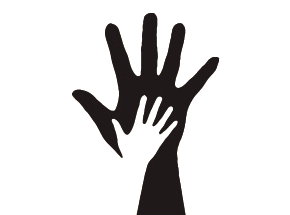 America's Choice
Partners in education
We acquired America's Choice to boost Pearson's services in school reform, a major focus of the US education department. America's Choice brings together instruction, assessment, leadership development, professional development, coaching and ongoing consulting services.
To learn more about America's Choice, watch our film at www.pearson.com/films
The US School publishing market grew 3.2% in 2010, according to the Association of American Publishers. State budgets continue to be under pressure but the industry returned to growth, benefiting from the stronger new adoption opportunity this year (total opportunity of $800m in 2010 against $500m in 2009).
Pearson gained share with a strong performance from enVisionMATH, Pearson's pioneering digital math curriculum. A two-year study in elementary schools concluded that students using enVisionMath demonstrated significantly greater improvement in math computation, math problem-solving and math communication compared to students using other math programs. In computation they jumped the equivalent of five grade levels in two years.
Successnet, our online learning platform for teachers and students which supports Pearson's digital instruction, assessment and remediation programmes, grew strongly. It generated almost six million registrations in 2010, up 33% on 2009, with the number of assessments taken through the system increasing 53% to more than eight million.
We continue to develop digital programmes, platforms and mobile apps to boost achievement and to increase access and affordability. We successfully launched three major new school programmes: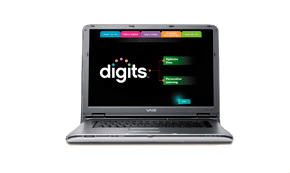 Digits
Twice as much time for teaching
digits, our digital middle school maths programme, provides powerful services for teachers including embedded assessment, differentation of students and automation of administrative tasks. In field tests and pilots, digits helped to make teachers more efficient, doubling the amount of time they had to devote to instruction. http://bit.ly/i9NcId
Writing Coach www.phwritingcoach.com a blended print and online programme that helps middle and high school students in writing and grammar with personalised assignments and grading. Studies of classes using the technology behind Writing Coach show significant gains in writing proficiency as measured by district and state assessments;
Online Learning Exchange, an open education resource that allows teachers to create personalised digital learning programmes using standards-based Pearson content as well as teacher-generated material.
Poptropica is the largest virtual world for young children in the US with average monthly unique visitors growing by 40% to 8.1 million from more than 100 countries and speaking more than 70 languages. Poptropica launched seven new islands and was the fifth most searched-for video game on Google.com in 2010.