3. Contributing to competitiveness
The connection between education and long-term economic growth is well-documented and increasingly well understood.
Helping individuals get ready for work.
Securing a professional or vocational qualification is an important factor in getting a job. We create and administer millions of admissions tests, certifications, vocational assessments and general qualifications including:
BTEC,

the vocational qualification recognised by schools, colleges, universities, employers and professional bodies across the United Kingdom and in over 100 countries worldwide.

Graduate Management Admission Test (GMAT),

the leading test for entrance to business schools and management programmes worldwide.

NCLEX Nursing examination,

required to obtain a licence necessary to apply for work as a nurse in the United States.

CTI Education Group,

one of the leading private higher education groups in South Africa, serving more than 9,000 students.
Case study:

BTEC increasing earning potential

London Economics research commissioned by Pearson found that achieving a BTEC National can increase the lifetime earnings of an individual by up to £92,000, while a BTEC First can increase lifetime earnings by up to £42,000.
Doing informed business.
The FT Group is the leading provider of essential information, insight and analysis to the global business and opinion-forming community. Access to trusted and informed information is the basis on which businesses make effective decisions. The FT plays a unique global role in providing that information.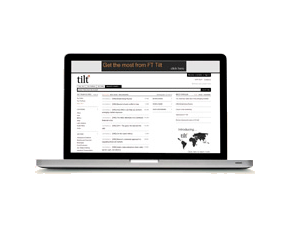 Case study:

FT Tilt

The Financial Times has launched FT Tilt, a premium online financial news and analysis service focused exclusively on the emerging world. It serves finance professionals who have a direct interest in Latin America, Africa, the Middle East, South and East Asia, Russia and Eastern Europe and business professionals who need a deeper understanding of these fast-growing regions.