2. Improving learning outcomes
Pearson's transition from textbook publisher to education technology and service provider is a major strategic opportunity. Where we once sold products to education institutions, we now also provide services to help them and their students succeed. That means we are becoming more directly involved in the process of learning, and more accountable for outcomes.
We are devoting significant resources to improving student success and institutional effectiveness by:
Ensuring that our own education programmes are developed and assessed for quality, efficacy and usability.
Our usability lab allows Pearson's instructional design teams and researchers to develop and improve our programmes. Building on this approach, we opened the Pearson iDEA Innovation Centre, a digital laboratory focused on user-centred design, software usability testing, and efficacy research for use by the business globally.
Case study:

Pearson North America

A distinguishing characteristic for us is our ongoing significant investment in research and efficacy. We are the only educational instruction provider to consistently employ randomised control trials – the gold standard in research – to determine the effectiveness of our curricula in the classroom and to evaluate the impact on student learning. We commission independent third-party research firms to work with school districts across the US to conduct these efficacy studies that use the same rigorous scientific model that the Department of Education's What Works Clearinghouse requires.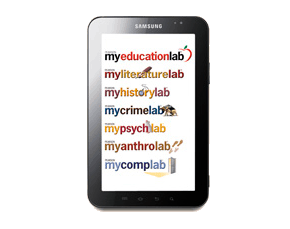 Case study:

MyLabs

The MyLabs – our digital learning, homework and assessment programmes – grew by 33% to eight million students registered in 2010. Evaluation studies show the efficacy of the model. For MyMathLab, institutions across the United States are reporting pass-rate increases of 30% to 40% and at less cost to the institution than traditional courses.
Helping close achievement gaps for individual learners and schools.
Pearson is investing in new models of education to help turn around failing schools and districts by helping make fundamental changes and sustain improvements for the long term. We draw on Pearson's research base and proven resources – including curriculum, assessment, technology, and teacher professional development products and services.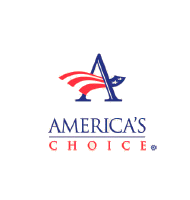 Case study:

America's Choice

Building on our existing school improvement service in the United States, the acquisition of America's Choice significantly extends our reach. The America's Choice system – instruction, professional development, assessment, leadership development, coaching and ongoing consulting services – is designed to help transform whole schools where students are having difficulty meeting state standards across multiple subjects. Our services are applied in more than 2,000 schools in 38 states. For example, after one year of working with the lowest-performing elementary schools in Arkansas, students from America's Choice schools outpaced state gains in proficiency in both literacy and mathematics.
Supporting teacher education and development.
We work with teachers to improve teaching effectiveness with content and services that shape teachers from their earliest undergraduate experiences up to and throughout their teaching careers.
Case study:

Great Colombian Teachers

The Great Colombian Teachers initiative aims to provide academic support and recognition to English language teachers in Colombia. The initiative is based on open-source content management software, providing the means for teachers to contribute and share their thoughts and ideas.
Helping share what works between education policymakers.
Active in education in more than 70 countries, Pearson helps to bring together education leaders to share experiences and best practice. One example is Strong Performers and Successful Reformers in Education, a Pearson Foundation partnership with the Organisation for Economic Co-operation and Development (OECD). We commissioned an investigative video series documenting policies and programmes that local education leaders credit with improving student achievement. www.pearsonfoundation.org/oecd/