1. Raising literacy levels
Through our products and partnerships, we aim to play a part in raising literacy levels, helping people to learn to read and to enjoy reading.
One in five adults – or nearly 800 million people – cannot read. But that gift of reading has a profound influence on modern life: from how we perform at school to the kind of job we can find to our participation in society and our local community. All depend, to a very large degree, on literacy.
For a business built on the premise that people want to read, learn and enjoy doing it, we have a keen interest in doing all we can to nurture enthusiastic readers.
Our approach
We play a part in three main ways:
For many, the first story that they read or that is read aloud to them will be one of our titles.
Our reading programmes – both print and digital – are found in classrooms the world over.
We run projects and campaigns, often through the Pearson Foundation, that encourage reading and promote literacy.
Reading in the classroom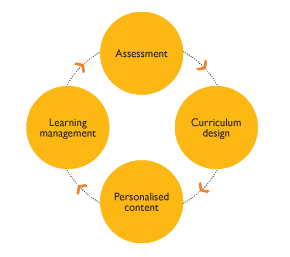 We have a full suite of print and digital services designed to help students to learn to read. These reflect our belief in a virtuous circle of learning where digital technology empowers teachers to assess students, identify their learning needs, develop methods for personalised learning, and constantly monitor progress.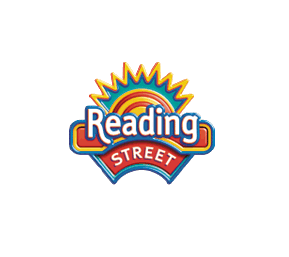 Case study:

Reading Street

Reading Street is on the front line of improving student reading skills in thousands of schools in every state in the United States. As part of our commitment to independent research, recent findings by Gatti Evaluation showed that kindergarten and first-grade students using Reading Street gained between 46 and 48 percentiles in reading skills, including significant gains in comprehension and vocabulary. Reading Street, available as a print, blended or fully digital programme, combines instruction and embedded assessment with videos, animation, activities, songs and audio. It is designed to allow teachers to personalise instruction for every child. www.readingstreet.com
Sometimes students need extra help. We have developed research-based programmes proven to lead to greater student success for those falling behind.
Case study:

SuccessMaker

SuccessMaker is a digitally driven set of courses tailored to the needs of the individual learner that supplements regular classroom reading and mathematics instruction. It combines one-on-one instruction, fun ways to engage and involve students and progress reporting for the teacher to aid timely intervention. From its initial development 30 years ago, through to ongoing improvement of the product usability and efficacy testing, the research that went into SuccessMaker constitutes the biggest ongoing research effort to date for any of our digital products. www.successmaker.com
Reading in the home
Children need access to quality and fun ways to read. Our Penguin Young Readers – Puffin, Frederick Warne and Ladybird books – all provide plenty of options.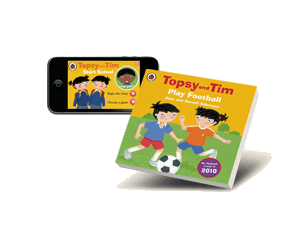 Case study:

Ladybird Books

For millions of people the world over, Ladybird books are known and loved. As the most recognisable brand in children's books, they play an essential role in helping kids to learn to read and to discover the magic of books. Ladybird today offers its widest ever range of formats and styles from birth to eight years old. Ladybird's award-winning baby range is informed by the latest research relating to how babies learn and respond. The toddler list uses rhyme, stories and songs in interactive formats to give children a head start in learning.
Partnering with others to encourage reading
When parents read aloud to their children, they can have a significant impact on their vocabulary and language development. We work with others to encourage that kind of shared reading. For example, Jumpstart's Read for the Record™, our flagship nationwide campaign to promote reading in the United States run with the Pearson Foundation, again set a new world record for the largest shared reading experience on a single day, involving over two million people. For the first time, we were able to provide the opportunity to help people set the record online for free at www.wegivebooks.org. Created by Penguin and the Pearson Foundation, We Give Books is a digital reading initiative that allows anyone who reads a free book online to donate a book to a literacy project of their choice. In conjunction with this year's Read for the Record campaign, We Give Books also donated more than 200,000 copies of The Snowy Day to young people.